Restoring aircraft is a time-consuming and costly process. The Canadian Aviation Museum is a non-profit organization and we rely on the generosity of corporations, business owners and private citizens to help us carry on our restoration projects.
We would like to thank the following organizations and individuals for their generous donations of time, money and services. Without their help, we would not be where we are today.
Aero Space Museum of Calgary
Checker Industrial
City of Windsor
Deca Aviation Engineering Ltd.
Forest Machine & Manufacturing Inc.
Home Depot
Moir Crane Services Ltd.
Nanton Lancaster Society
Sears Canada (Windsor)
Tri-County Copiers
Valiant Machine & Tool
WCS Aviation
DeMonte Fabrication
ICI Paints
Plaza Ontario Marble & Tile Inc.
Marks Work Wearhouse
A Lift
Service Mold and Aerospace
Ron Whitfield
The Wood Mill
A Channel AM 800
CBC Windsor
University of Windsor
Mitchell Foundation
Michael U. Potter
Calhoun Superstructure
The Windsor Star
Southern Sign Co.
YQG Operations
Canadian Warplane Heritage Museum
Toronto Aerospace Museum
Dual Electric & Refrigeration Services
Reimer Express Lines Ltd.
Interior Building Supplies
Windsor Port Authority
Riverside Marina
R & M Classic Car Restorations
Jovan's Station Bar & Grill
Tim Hortons
Macdonald & White Paint & Varnish Co.
Parts Boys
Windsor Shaker
MVS Royal Oak
Woodall Construction
Inspect X Inc.
Electrozad
Ontario Questers
Platinum Tool Technologies Inc.
Wolverine Freight System
Paul Stassen (Tulipps solar) NL
J & L Welding
J. Santarossa & Sons Ltd.
Flight Chops
Cintas Corporation
Pathfinder
Sponsors
have made a contribution of $25,000 or more.
Veteran's Affairs Canada
Bayview Chrysler Dodge
City of Windsor
A-Lift Industrial
CenterLine (Windsor)

Squadron Leader Sponsors
have made a contribution of $10,000 or more.
Frank (Francis) Charles Doolittle (1923 – 2016)
Greg Elstone
L. Quinlin
Servicemold Aerospeace, INC
Flight Leader
Sponsors
have made a contribution of $5,000 or more.
Absolute Tool Technologies
Fas-Con Construction
1298566 Ontario INC.
Pilot Officer Sponsors
have made a contribution of $1,000 or more
Buffalo Wild Wings
Marv Fields
Avro Pattern INC
Don Christopher
Roger Durocher
Geoff Auto
G. Moore
F. Netherton
Boom! Marketing
Larry Whitmore
Theatre Alive INC
Richard Fox
Chinook Aviation
Bloomin' Gardener
B. Boyer
Rob Sekersky
D. Brown in Trust
Tim Mols
Dave Panton
Dave Hamilton
John Heron
Mallard Machine & Duplication
Grant Allen
In memory of F/O John (Jack) Kelly RCAF/RAF
Chris Kelly
Sanford Tyndale
J. Santarossa & Sons
Kevin Kimball
David Carrick
Robert Prince
Steve Thorne
Leonard Harwood
Margaret Douglas
The Toldo Foundation
Reed Family Foundation
Kevin Mayville
Michael Cummins
Navigator Sponsors
have made a contribution of $500 or more
Ted Douglas
Rick Macklem
R. Rounding
Marsh Collection Society
M. Brown
Passing the Torch Committee
Frank Greenwood
Roger Prince
Air Crew Sponsors
have made a contribution of $200 or more
Ron and Joyce Holden RCAF (Retired)
Joe Tapp
Mary Guthrie
Wilfred Gallant
Co2Sweep
Robert Edgar Scrutton
Anthony Mancinone
Tony Ross
Bill Decaire
Jim Dougal
Kathryn Heikoop
Tony Salotti
Bruce Warwick
Bernard Plant
Ground Crew Sponsors
have made a contribution of $100 or more
Ricky Fasan
Andrew Allen
Hailey Trealout
Richmond Rounds
Peter Marshall
Michael Jones
Jeff Watson
Essex Memorial Spitfire Project
Roger Durocher
Marilyn Miller
Mimo Khalil
Grace Dunseith
Larry Durocher
Adam Dominato
Bob & Bev McMahon
Judy Banwell
Wim Govaerts
Rose Abate
Christian Fralic
Guy Moore
John Robinson – President's Special Needs Fund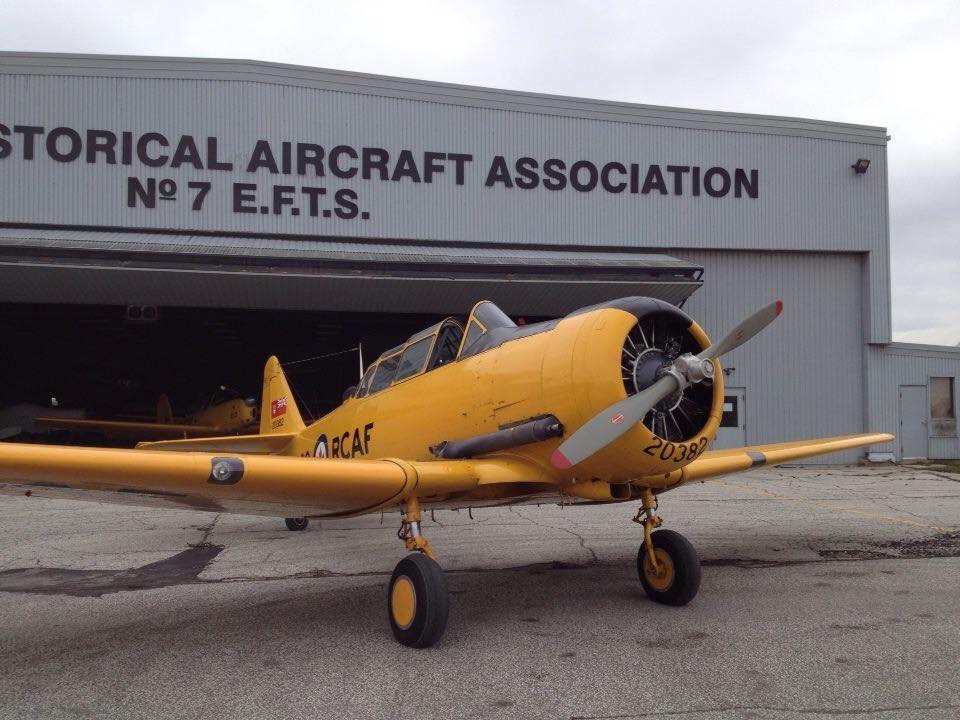 We Rely On The Skills,
Generosity & Efforts Of
Our Members To Help
Us Reach Our Goals.
Membership is what defines any
organization and the Canadian Aviation Museum is no different.
Become a member today!