MANDATE
The Canadian Aviation Museum, founded in 1994 as the Canadian Historical Aircraft Association (CH2A), is a charitable, non-profit organization whose mandate is to acquire, document and preserve a collection of antique or vintage
military and civilian aircraft important to Canadian aviation history.
VISION
The vision is to educate, restore and protect as well as interpret and exhibit our collection for future generations.


The Objective of the Association is to encourage, foster, preserve and maintain history, knowledge and awareness of all types of aircraft built, flown, or otherwise used within, or of historical importance to Canada and its Provinces and Territories, including aircraft used by Canadians in other parts of the world in their role as military, private or commercial aviators in the service of, or representing Canada.




Museum Core Activities
Acquire, restore and maintain historically significant aircraft and artifacts related to Canadian aviation history according to standards for community museums in Ontario.
Undertake major restoration projects including the following: Lancaster MK X Bomber, Mosquito Bomber, Tiger Moth, Cornell, Yale, CT-133 Silver Star, SilverDart
Maintain a flying fleet of vintage aircraft: Stearman, Harvard, Chipmunk (2), and Fairchild 24R according to standards and regulations set by Transport Canada.
Maintain and renovate our existing heritage museum building which served as an RCAF training base from 1940 to 1944 (No. 7 EFTS).
Educate the public through tours, demonstrations, educational programs for all ages including groups such as school field trips, Scouts, Guides, Ventures, seniors groups, Veterans organizations, military cadets, etc.
Conduct specific education programs using the Ontario Science and Technology Curriculum as a guide for grades Kindergarten to high school.
Offer special programs such as 'Spread Your Wings' where students from identified schools located in economically disadvantaged neighbourhoods can participate in our programs at no cost.
Provide a barrier free venue for special events: meetings, fundraising events, weddings, etc.
Provide a broad spectrum of event management services from catering arrangements to tours, guest entertainment and air show hosting.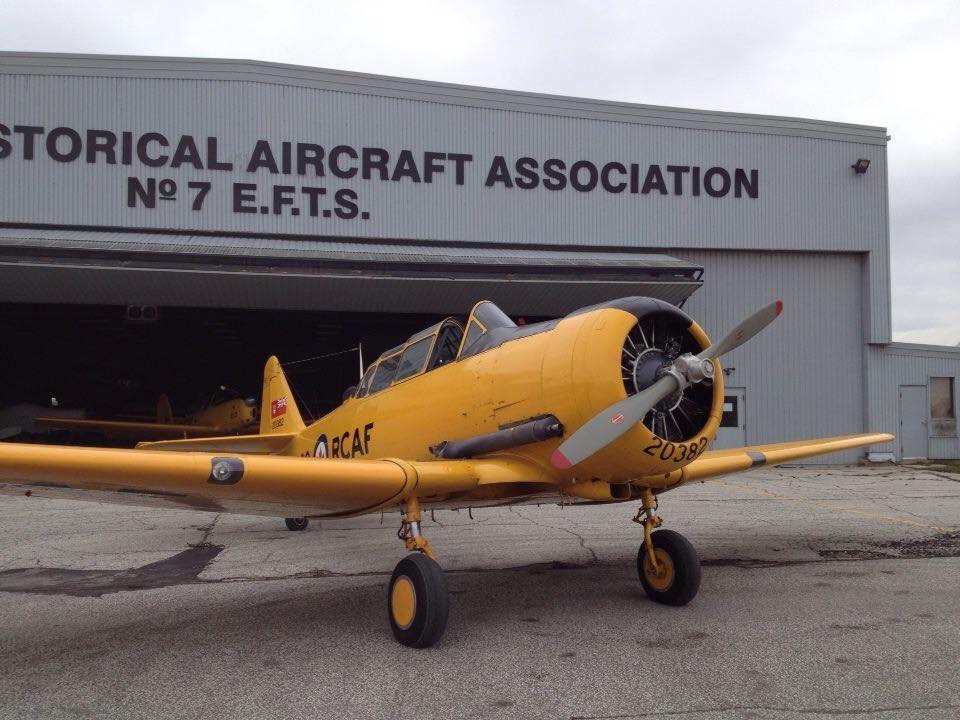 We Rely On The Skills,
Generosity & Efforts Of
Our Members To Help
Us Reach Our Goals.
Membership is what defines any
organization and the Canadian Aviation Museum is no different.
Become a member today!